Fred Ridley, Vorsitzender des Augusta National Golf Club und des Masters Tournament, gab in Dezember 2018 die Gründung des Augusta National Women's Amateur Championship bekannt, die alljährlich in der Woche vor dem Masters ausgetragen wird und mit der Endrunde auf dem berühmten Augusta National Golf Club endet. Jetzt fand das erste Turnier statt.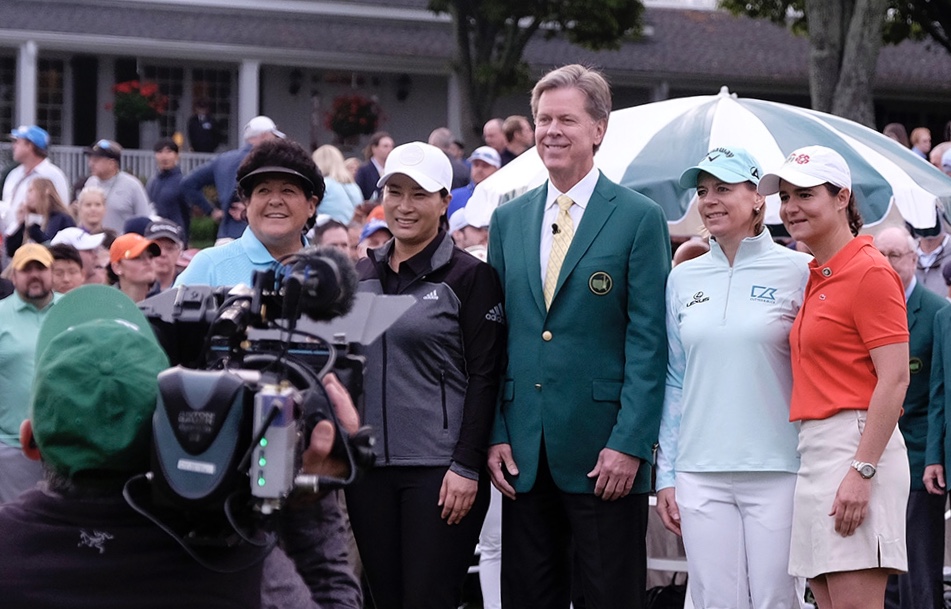 "Bobby Jones und Clifford Roberts hinterließen ein Vermächtnis, immer bestrebt zu sein, einen bedeutenden Beitrag zum Golfspiel zu leisten", sagte Ridley. "Das Augusta National Women's Amateur verkörpert dieses Prinzip, und wir glauben, dass dieses Ereignis die Zukunft des Frauengolf nachhaltig beeinflussen wird. Wir hoffen und erwarten, dass diese Veranstaltung diejenigen, die den Sport bereits lieben, noch mehr Energie geben wird und durch den Traum, an Augusta National teilzunehmen, andere Menschen inspirieren wird."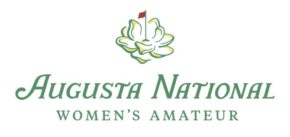 Das 54-Loch-Turnier hat ein internationales Feld von 72 Golferinnen. Die Eingeladenen wurden durch Siege anderer anerkannter Meisterschaften und durch die Verwendung des Amateur-Golf-Ranking für Frauen bestimmt.

2019 fanden die ersten beiden Runden im Champions Retreat Golf Club in Augusta statt. Nach den Cut wurde die Endrunde am Samstag, 6. April, in Augusta National ausgetragen und Jennifer Kupcho (USA) ist damit die Erste Golferin, die im Heim des Masters gekrönt wird.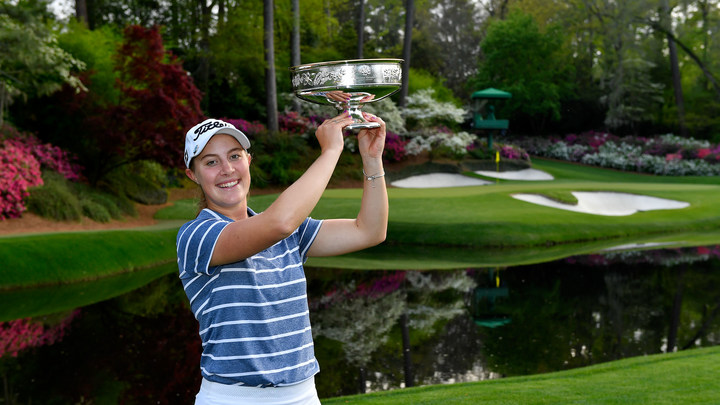 "It's always a great feeling to win," said Kupcho. "But I think to win at Augusta National, just to get to walk the fairways and walk up 18 with as many fans as there were, it's an experience like none other."
Die amtierende NCAA-Einzelmeisterin sicherte ihren Sieg mit einem 7 Meter Birdie-Putt auf dem letzten Loch!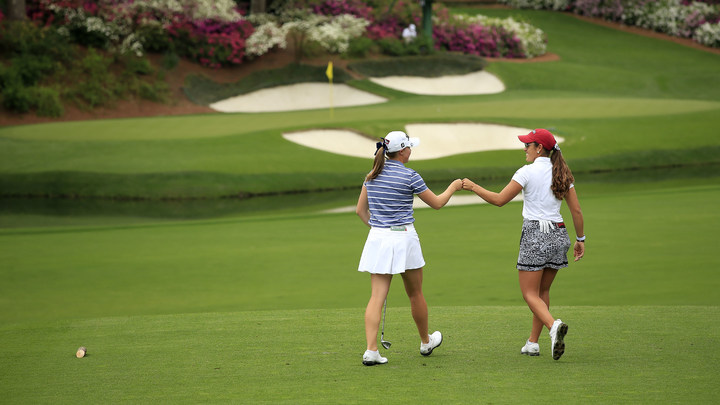 "I think, first of all, for me to hit the first tee shot of the tournament, just to open it up, it was a great honor to be able to do that," said Kupcho, who hit the very first drive of the inaugural championship in the first round Wednesday. "And then to be able to hit the last putt and to win, it's just amazing. It's an amazing feeling, to have my brother here, to have my parents here, everyone out there supporting me. It was quite a day."