Mit 20 Schlägen unter Par darf Cameron Smith sich Champion Golfer of the Year 2022 nennen. Am dritten Tag der 150th Open hatte Cameron Smith noch geschwächelt, am Sonntag zeigte er sich dann in Topform. Mit fünf Birdies in Folge leitete der Australier die Wende ein und sicherte sich 2,5 Millionen Euro Preisgeld.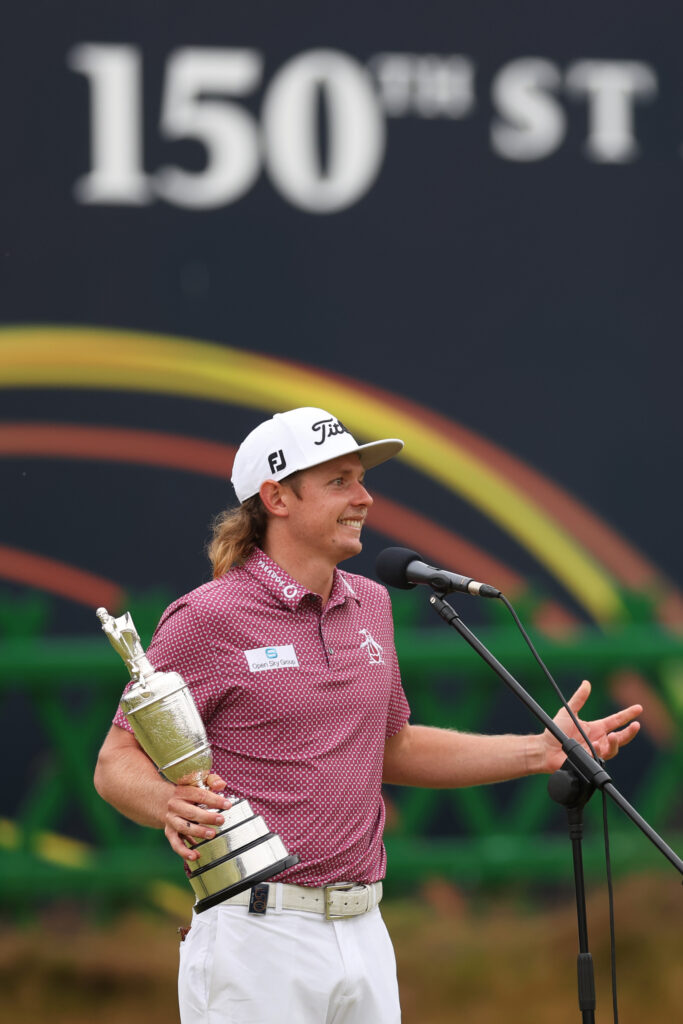 Mit einer sensationellen 64er Runde zum Abschluss nimmt der Australier den Claret Jug entgegen. Er gewinnt nach einem dramatischen Finale mit einem Schlag vor Cameron Young und zwei Schlägen vor Rory McIlroy.
Wir sagen herzlichen Glückwunsch zu diesem tollen Sieg und nachdem sich die ersten Emotionen bei der Siegerehrung gelegt hatten, kam vom dem Australier mit dem blonden Schnauzbart und der auffälligen Vokuhila-Frisur noch eine coole Party-Ansage: »Ich werde auf jeden Fall herausfinden, wie viele Biere in dieses Ding passen«, meinte Smith mit Blick auf die silberne Trophäe.
Die Silbermedaille der 150. Open geht nach Italien
Feiern kann auch Filippo Celli. Der Italiener gewinnt die Silbermedaille des besten Amateurs. Mit einer 71er Runde beendete er seinen Auftritt in St. Andrews. "Es ist unglaublich und ein unvergesslicher Moment", sagte er. "Es ist ein wahrgewordener Traum, hier zu spielen, und die Silbermedaille zu gewinnen, ist unglaublich. Ich war ein bisschen verärgert, weil ich an der 17 ein Bogey gemacht hatte, aber ich wollte den Moment genießen, denn es ist unglaublich, in St. Andrews die 18 hinaufzugehen."